Hey guys, it's me Tatsuya from Muscle Watching! Today's topic is diet! Let's get started!
Let me report one before that! I made my store in Teespring. You can buy these items. Try it!
Muscle Watching Teespring store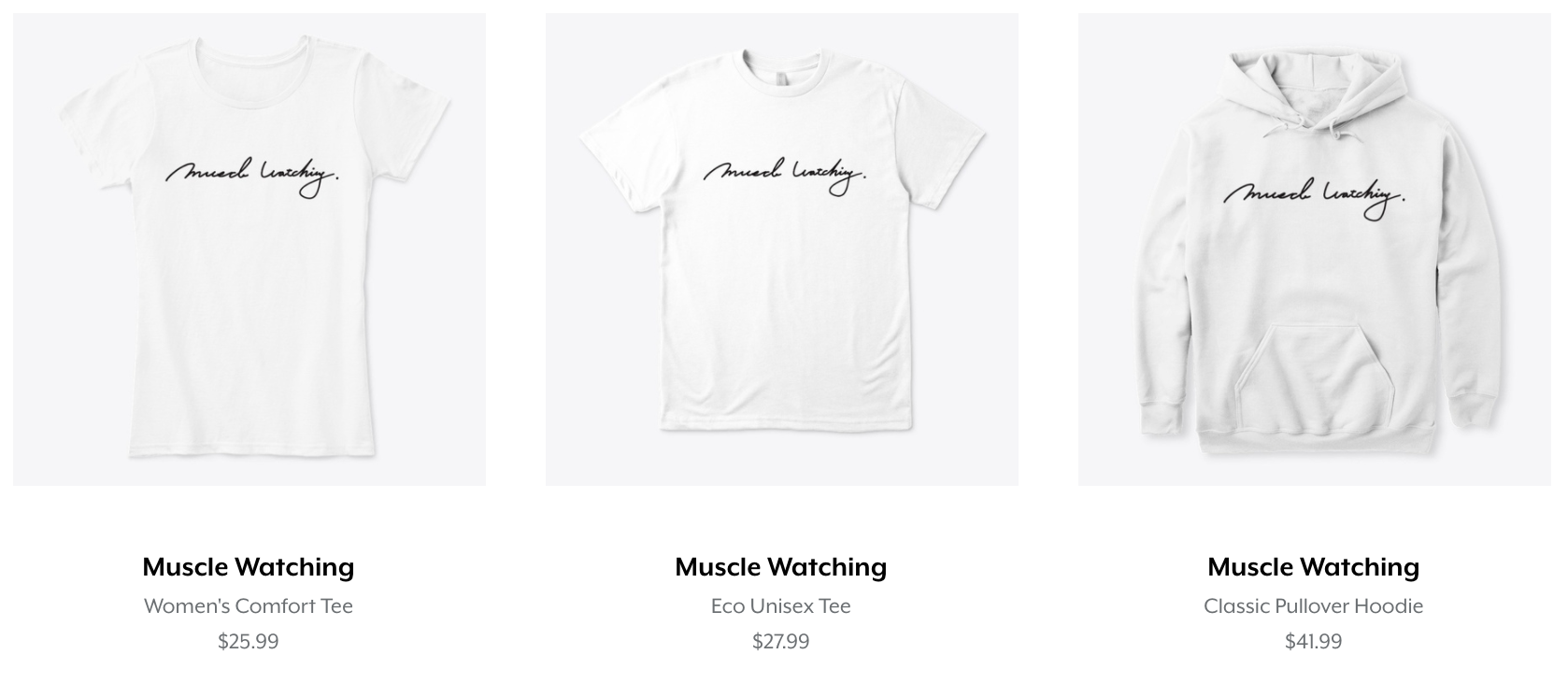 For breakfast
For breakfast, please eat protein and fat. For example, avocado, eggs, protein shakes, meat, fish, green and yellow vegetables. Fat burns more easily if you don't eat carbohydrates in the morning.
There are two reasons why you don't have to worry about calories. If you eat nutritious foods in a well-balanced manner, you cannot overeat. Also, the cause of getting fat is that the blood sugar level rises sharply. Blood sugar levels rise sharply when you eat sugar and carbohydrates all at once.
For lunch
For lunch, please eat carbohydrates, proteins, and fats. Balance is important here as well. Eat many items so that you don't eat only one item, such as pasta or ramen. A set meal have rice, meat or fish, and green and yellow vegetables is nice. If you want to eat fruit, you can eat a little after eating. I often eat sashimi set meals and yakiniku set meals.
For dinner, please eat carbohydrates, proteins, and fats. It's almost the same as lunch. You can drink alcohol. I often eat Japanese, Italian, French, Chinese and Korean food.
For lunch and dinner
For lunch and dinner, I mainly eat meat, fish, and green and yellow vegetables and as needed some rice. If you're not satisfied, you can drink soup.
If possible, please actively eat seasonal foods and foods you have never eaten before. This is to avoid being biased toward specific favorite ingredients.
You can eat a little sweets. It's hardest to get fat after eating, whether it's lunch or dinner. You can eat quinoa or brown rice instead of white rice.
About blood sugar level
Please watch this video. I have added English subtitles.
That's all today!
Bye bye 🙂